Its the start of August the end of Summer is near, but Baseball season is in full swing which brings me to the first opening pitches that open major league games.
+Shop Halloween 2COOLGHOULS+
Usually these first game pitches are reserved for local celebrities or politicians. Here are two Wacky and Weird ones Robocop throws out
first pitch Detroit Tigers game. This one isn't weird because Robocop certainly a local celebrity in Detroit but its certainly in the wacky category!
And file this under the WTF! category The Ghost girl from The Ring horror films throws out the first pitch at a Japanese baseball game
Lastly we cant leave out the zombies!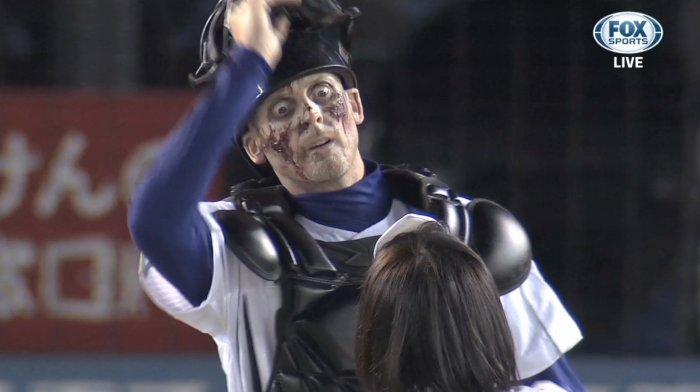 +Shop 2COOLGHOULS for Halloween+
Shop Halloween at 2CoolGhouls